Albany, a small city across the bay from the famous Golden Gate Bridge, has a history far larger than its size would suggest. The city not only has its own fascinating past, but is closely connected to the captivating history of the larger San Francisco Bay Area.
The Albany area was once home to dangerous dynamite factories and a famous actor accused of murder, and was also enmeshed in an early 20th century regional plague scare and a move to relocate the state capital.
Karen Sorensen, an Albany-based writer and local historian, chronicles Albany's intriguing past in the new book, Albany – Stories from the Village by the Bay. Included are rich details about Albany's incorporation, Charles MacGregor-the "Builder of Albany," the city's schools and historical train systems, Albany's namesake hill, and the famous Solano Stroll street fair.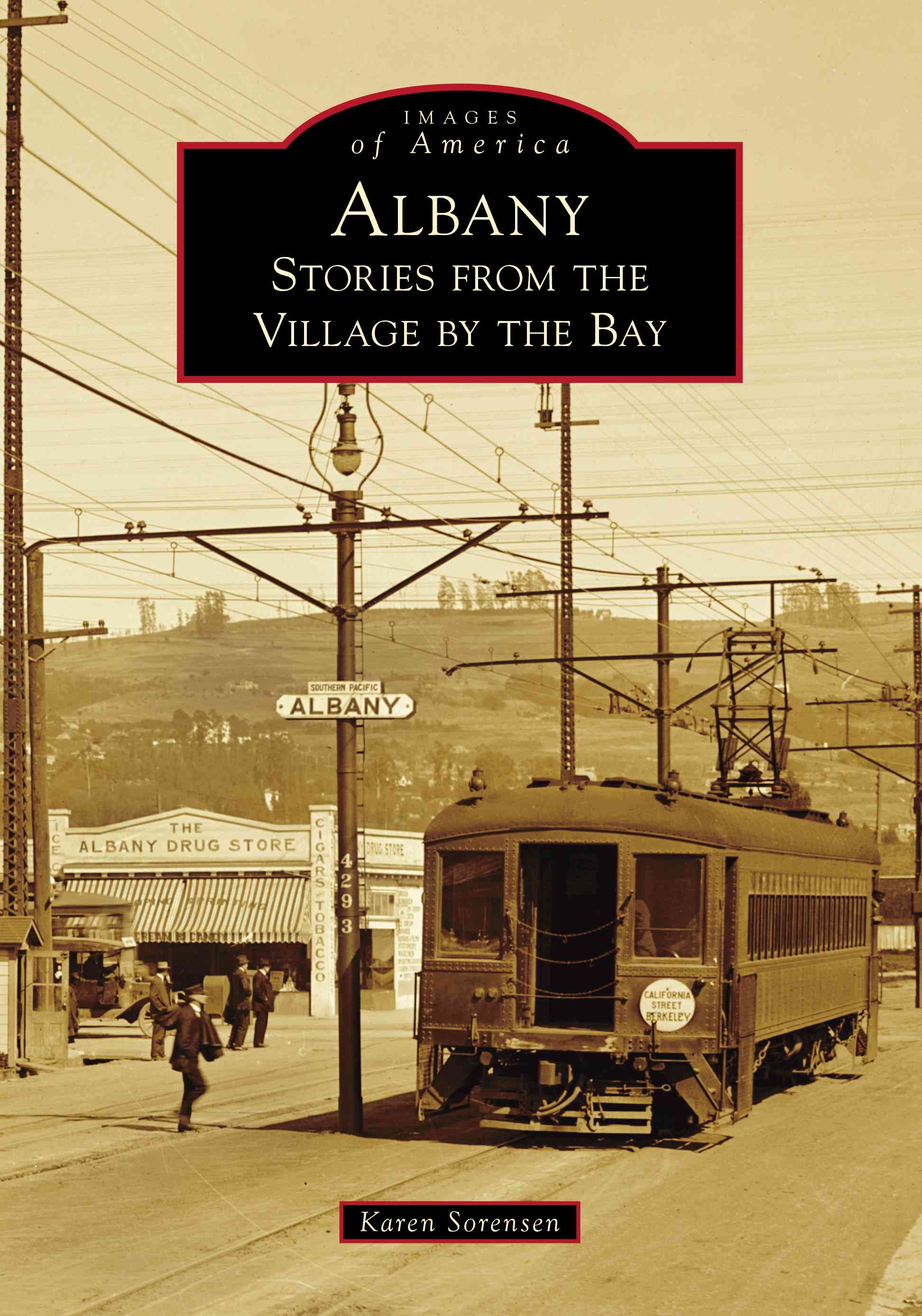 To order (books are signed/dedicated on request) send an email to: storiesfromalbany@gmail.com and the author will donate a portion of profits to support Albany SchoolCARE and the Albany Community Foundation. (price: $21.99 + tax)